Marine Veteran Owned Business
Veteran Business Assistance, If you are a OIF, ONW or OEF Veteran then we want to help you! Like all things good in life there are restrictions, 3 simple requirements actually.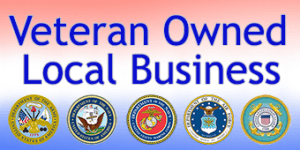 You must currently reside in the Houston area so we can meet face to face.
You must be Honorably or medically discharged (or getting discharged within the next 180 days) from any military service branch.
You must have served during the past 17 years (September 11th 2001 – present)
If you meet those simple requirements then your veteran brothers at Web SEO Houston and our entire Houston Veteran & Local Business Network stands ready to help you get your business started!
CLICK Here to Get Started > > >"Welcome Home Veterans" < < <
THANK YOU FOR YOUR SERVICE
Web SEO Houston is Veteran Owned and Operated by the SERP Sniper, Gold Star Dad Michael Klasno who proudly and honorably served America as a Marine and whose son SGT Rhys Klasno was KIA in Haditha, Iraq. Now he wants to help his fellow veterans and his sons peers build their new careers. You worked hard for America and WE are Grateful. To show our gratitude Web SEO Houston would like to offer our Internet Business Consulting service FREE of Charge*
Call (281) 706-9450 to speak to a Veteran Team Member
If you are ready to get started or just want to talk about your options just fill out this form and a representative will contact you to answer all your questions and start the process. We never share your information without your permission, so contact us now.
Plus these heavily discounted Veteran Business Assistance OFFERS just for our veterans
Search Ranking Report, Local SEO Report and Citation Scan (regular $79) just $39
For existing veteran internet businesses we are offering our Search Ranking Report, Local SEO Report and Citation Scan (regular $79) ALL for just $39 – you save 50%. Every successful mission starts with good Intel and your business mission is no different. These reports will supply you with all the information needed to set a baseline and make and execute the perfect business plan going forward.
Veteran Business Assistance – Internet Business Assistance for Veterans
Megabyte SEO + Social review (regular $199) just $59
To help you get your website we are offering our
Megabyte SEO + Social Review Service (regular $199) for just $59 – you Save 70%.
The Megabyte SEO + Social Review package will put your Web site on the road to top search directory and engine placement and increased traffic. The Megabyte SEO + Social package will optimize the format and copy of the title, description and keywords META tags to dramatically increase your ranking results.
Word Press Assist service (regular $249) just $49
Word Press is hands down one of the best and easiest to learn content management systems. Our WP Assist Service – (regular $249) is yours for $49 – you save 80%. We know you are comfortable doing most things yourself but might need a little assistance here and there? So, like a good 1st Sgt we will stand by and guide you through the process and help you create your website. Make no mistake you will have FULL Control and you furnish all the content, we will just take all the guess work out of the equation.
*Additional Website Design and Business Development services are also available at deeply discount fees.